Penny for Thoughts: ABC's Queens


A very honest review of ABC Network television series "Queens" staring Eve, Brandy, Naturi Naughton, Nadine Velazquez, and Pepi Sonuga
When I first heard that the legendary Philadelphia native, Eve, has taken a break from being the wife of a billionaire to be center-stage in a new television show I was intrigued.
I was also informed that she would be joined by, in my opinion, the real 90s Rnb princess, Brandy, my curiosity was sparked.
What could these two women who starred in their own sitcoms possibly convey in a television show in the early 2020s?
Then to seal the deal, these two stars would be joined by Natori Naughton, after she just played the ruthless wife of drug kingpin in the hit Starz television show Ghost. My attention was then gained. I knew I was going to tune in as soon as it dropped.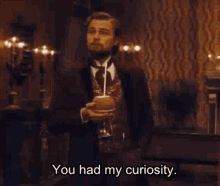 Now when the first episode came out, just seven minutes into the production and I heard the theme song for the show "Nasty Girl"...
I just knew then that this show was bout to be something.
After eight episodes, I'm hooked. These characters are predictable, but it's filled with so much drama, I don't even mind it at times. Let's talk about it.
Eve's character, Briana aka Professor Sex, was a sex symbol of a rap star who turned it all in to be a housewife of 4+ kids. And after 10 years of loyalty and devotion her husband in ends up having an affair with a college student he teaches.
Girl, I could've told you he was going to cheat on you when you gave up your fabulous lifestyle for a man that only makes (I'm assuming) less than $100,000!
Men in television shows don't know what loyalty is or never find beauty in the motherhood of their wives. A very common trope.
To add a little razzle-dazzle though, Briana's trifling ass husband's affair was only exposed because he was caught in their bed with the young redhead student calling her "Queen".
Now Brandy's character, Naomi aka Xplicit Lyrics, is a single mother still pursuing a career as a musician. The catch is Naomi has a child at home who doesn't know her father and resents her mother for it.
As the show progresses, we learn that Naomi willingly chose to not reveal her baby daddy because he is the group's manager and at the time of her pregnancy he was also in a public relationship with another member of their rap group.
The development of this character mending her relationships with her child and baby father and then allowing them to bond together is kinda of a yawn.
Jill aka Da Thrill, Naturi Naughton, is a now liberated lesbian after living the bearded life of a very Christian wife with a girlfriend she's kept on the low for some time.
A girlfriend who she cheats on immediately after the group gets their minute of fame again. This woman continues to go Hollywood on her group members and begins to put herself first as she rides the wave of being coined the "hottest new lesbian" by the press.
Hey Siri, play " I Got a New Attitude" by Patti Labelle, please.
The fourth member of the group is played by Nadine Velazquez.
Her character, Valeria aka Butter Pecan, is the only Latin woman in the entire show and she reps it very well even though Valeria was abandoned as a baby and really wasn't raised in the culture so I don't get how she knows it so well.
Nevertheless, her character never left the limelight and does whatever is necessary to keep her in it. In the first episode, she went as far as poisoning a co-host of a television show she was on to get more screen time.
She later in another episode, voiced her insecurities of being next to 3 black women who don't "age" as the reason why she got butt injections a week before the group's first major award show that performance in years.
I didn't know black women's fountain of youth was found in our butts, but okay boo boo do, you.
Now there's another character, Lil Muffin, who represents current musicians in this day and age played by Pepi Sonuga.
Lil Muffin is easily influenced by her entourage and peers who compare her to other artists such as Doja Cat after she just got out of rehab.
Lil muffin attaches on to the women of the Queen group as if they're her fairy godmothers which is very wholesome and heartfelt. Her bond with these older peers of hers is awesome.
I believe that solidarity amongst women in the music industry should be promoted more often so kudos to them for portraying that with this character dynamic in the show.
In conclusion, all the woman in this show act their hearts out into these characters and give them a personal touch I can appreciate. The camera work on this show is up to par as is any ABC-produced show. They know how to make everyone look flattering and attractive. The sets are decorated nicely as well. My favorite set is the rehearsal room. They get the most creative shots in that room.
Now I haven't exposed everything that has happened in the show because I want you to watch for yourself and enjoy it as much as you possibly can!
New episodes premiere every Tuesday 10 p.m. ET / 9 p.m. CT on ABC and available on streaming platform Hulu.