Girls Trip Is The Movie of The Summer
I honestly do not even know where to begin. When I saw all of the multiple trailers for Girls Trip, I immediately got super excited. I might be biased, but I truly get happy when a Black movie premieres in theaters. I classify a Black movie as a film with an all Black cast that represents the cultural nuances of Black people. Either way, it was hilarious from beginning to end. 
The film stars Jada Pinkett-Smith, Regina Hall, Queen Latifah, and funny woman herself, Tiffany Haddish. It was produced by Will Packer (Think Like A Man, Stop the Yard, Takers) and Malcolm D. Lee (The Best Man). Needless to say, this film has Black star power from people in front of and behind the camera. This is also the breakout role for Tiffany Haddish. After seeing her interview a month ago on The Breakfast Club, I wanted to see her win so badly. But after seeing Haddish in Girls Trip, I want her to win all of the awards and some. The men of the film weren't too bad on the eyes either. Kofi Siriboe and Larenz Tate gave us the chocolate eye candy that we all needed. 
Credit: Instagram
The scenes of the movie that I loved the most were the ones that represented Black culture. Including, but not limited to, Dina attacking Ryan's husband for being a cheating ass nigga because we do ride for our girlfriends when their dude is acting up, the twerking scenes, the ladies wrapping their hair at night, and the film mentioning Black colleges, FAMU, Howard, XULA, and Black events such as Freaknik and the Bayou Classic. There is even a nod to the classic 1996 film, Set It Off, and it's stars, Jada and Queen.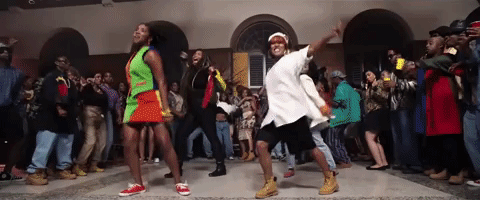 Girls Trip really showed how friend's will have rough patches in their relationship, but if the relationship is real, honest, and true, they will always be there to catch you when you are falling. It truly showed the essence (no pun intended) of a real sisterhood. Every girl in your group has a different personality, but you need them all for different reasons. The fellas and non-Black people alike should go see this film and watch these amazing ladies rock out. You will cry until you laugh, and you might need to go see this film twice because of the roar of laughter. 
I get a special kind of sentimental when I go to the theaters to see movies, simple because they are my passion. I cannot wait for the day that I am able to put Blackness on the screen for the entire world to see.
Credit: IMDb
Make sure you get out and support Girls Trip. Flossy Posse for life!
original post - 7.22.17